Think about your bathroom.
Now think about it with flies and odors that never go away.
This is the reality for millions of people around the world who use open pit latrines. At Water For People, part of providing safe sanitation services means supporting families to have affordable and hygienic bathrooms that are desirable – because if they actually like their bathroom, they're more likely to use and maintain it. To accomplish this goal, Water For People is constantly testing new sanitation technologies and ideas.
So now back to the smells and flies.
In 2014, Water For People was introduced to a little blue plastic piece of sanitation technology – the SaTo Pan (short for Safe Toilet Pan). It's a plastic pan that is fitted over the hole in a latrine, creating a seal between the pit and the open air that keeps out flies, insects, and odors. This seal prevents the spread of disease and improves the safety and desirability of open pit latrines – a double win.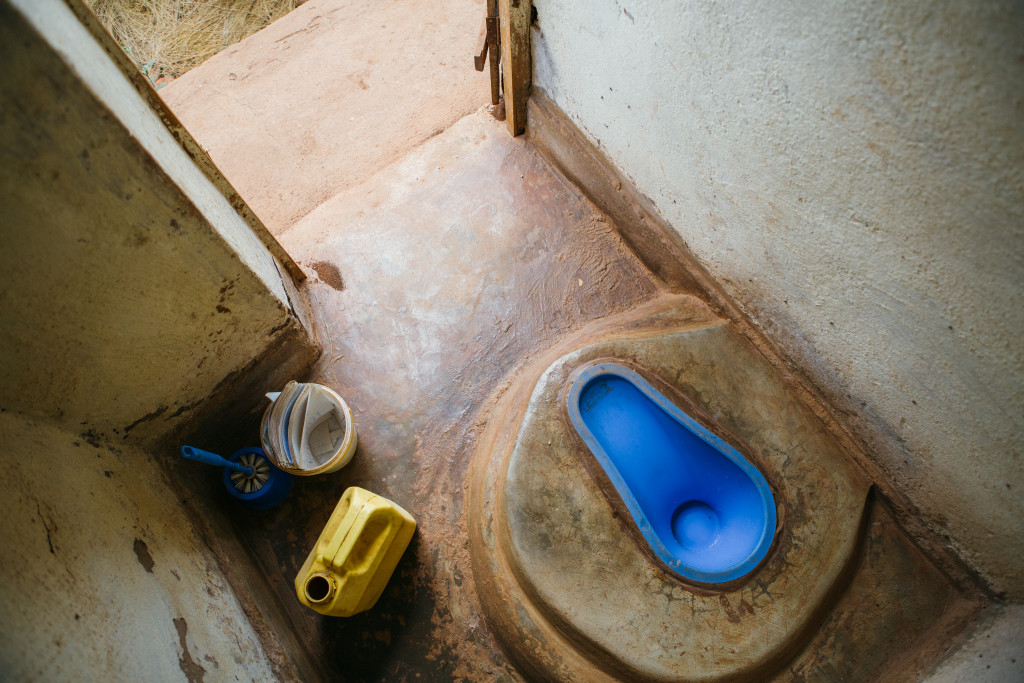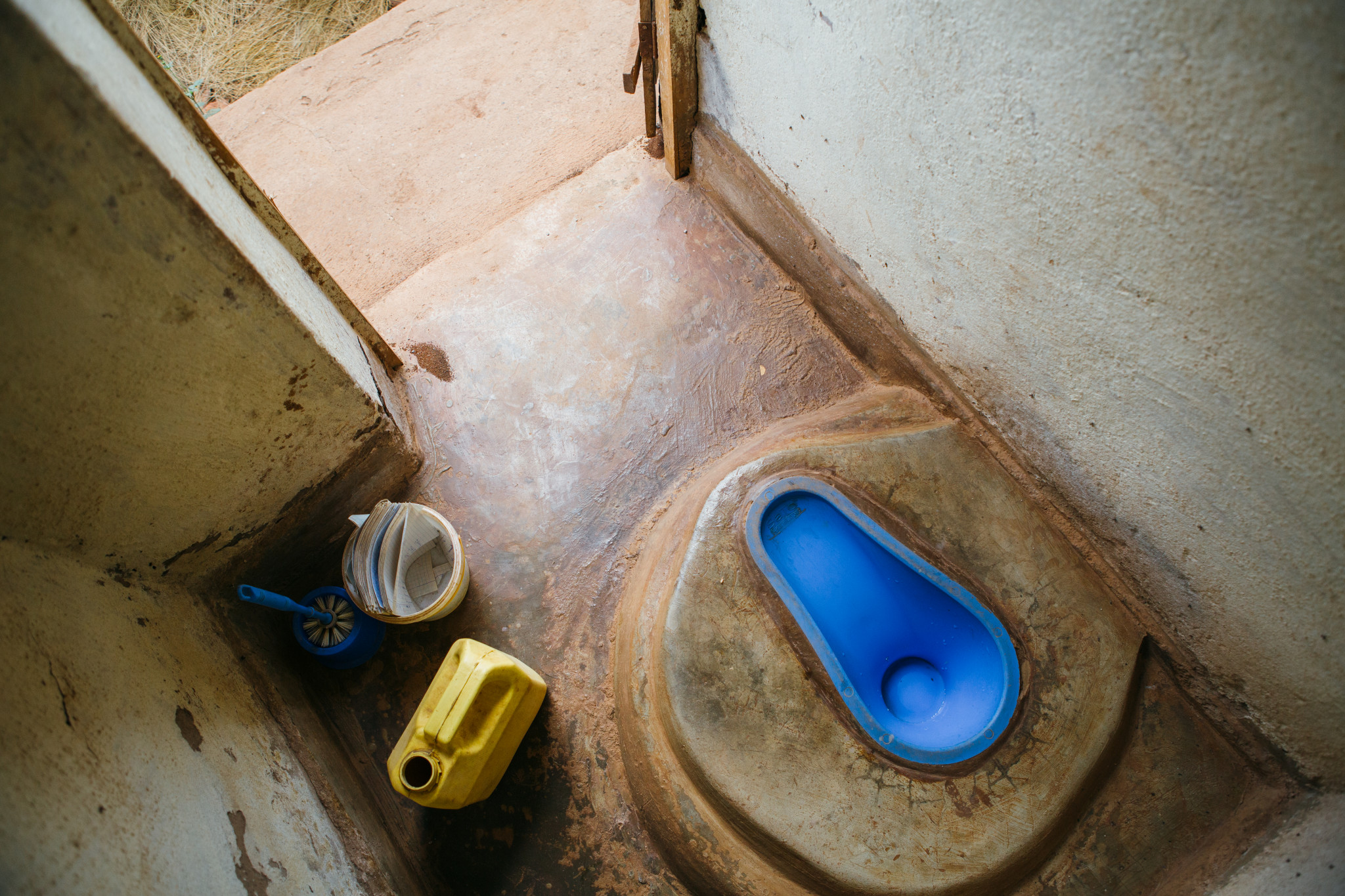 Families that have installed SaTo Pans have noticed a huge change.
"When I used to have an open toilet, flies were everywhere," says Divine Uwamurera, who lives in Gicumbi District, Rwanda. "Flies came on plates, came in the house, they were flying around outside. I spent most of the time at the hospital being treated for worms and other related diseases, but now it's no longer the case."
Divine says the best part of the SaTo Pan is that you don't have to be wealthy to afford it. For only $8, families with pit latrines can now have a solution that is like a flush toilet. SaTo Pans are a simple and very affordable solution to improve household sanitation, even for the poorest and most rural communities.
When the initial shipment of SaTo pans arrived in Africa, Water For People started testing whether this product would fit the market need and thrive in the sanitation marketplace. Water For People tests sanitation technologies like SaTo Pans in three stages: idea testing, market testing, and scale testing.
Idea Testing: In the three African countries where we work – Malawi, Rwanda, and Uganda – we identified a few households interested in the SaTo Pan and installed the product in their latrines. Part of this stage was figuring out how to install the SaTo Pans, since masons were unfamiliar with this new product. We obtained customer feedback on the advantages they saw, and it was quickly apparent that this was a good product. In this stage we also tested pricing models, making sure the SaTo Pan was affordable after accounting for the import tax and transport fees.
Market Testing: We placed the SaTo Pan in hardware stores to see how well it would sell in the marketplace, and the teams in Africa conducted marketing through community meetings, flyers, radio and TV ads, and roadshows. After Water For People raised initial awareness, word of mouth took over, and the popularity of SaTo Pans began to spread. We also conducted customer feedback sessions to further understand the customer experience and received continued feedback that families were extremely satisfied with the product.
Scale Testing: In this stage, we test whether the idea or technology is scalable beyond one market. With SaTo Pans, scaling had already started in Uganda with a local producer, Crest Tanks. In Malawi and Rwanda there were no local producers, so this scale testing involved linking entrepreneurs to outside manufacturers. We trained more masons on installing SaTo Pans and continued doing road shows to promote the product. SaTo Pans began to take off. Today, to a certain extent, SaTo Pan marketing and sales are out of Water For People's hands — which is the ultimate goal for sanitation innovations. When an initiative like Sato Pans is thriving at scale, we're confident anyone will be able to access it.
Water For People's sanitation innovation process that includes idea, market, and scale testing has shown that sometimes the simplest – and cheapest – solutions can have the biggest impact. The tens of thousands of families that have installed SaTo Pans are feeling that impact and are living healthier, dignified – and odor-free – lives.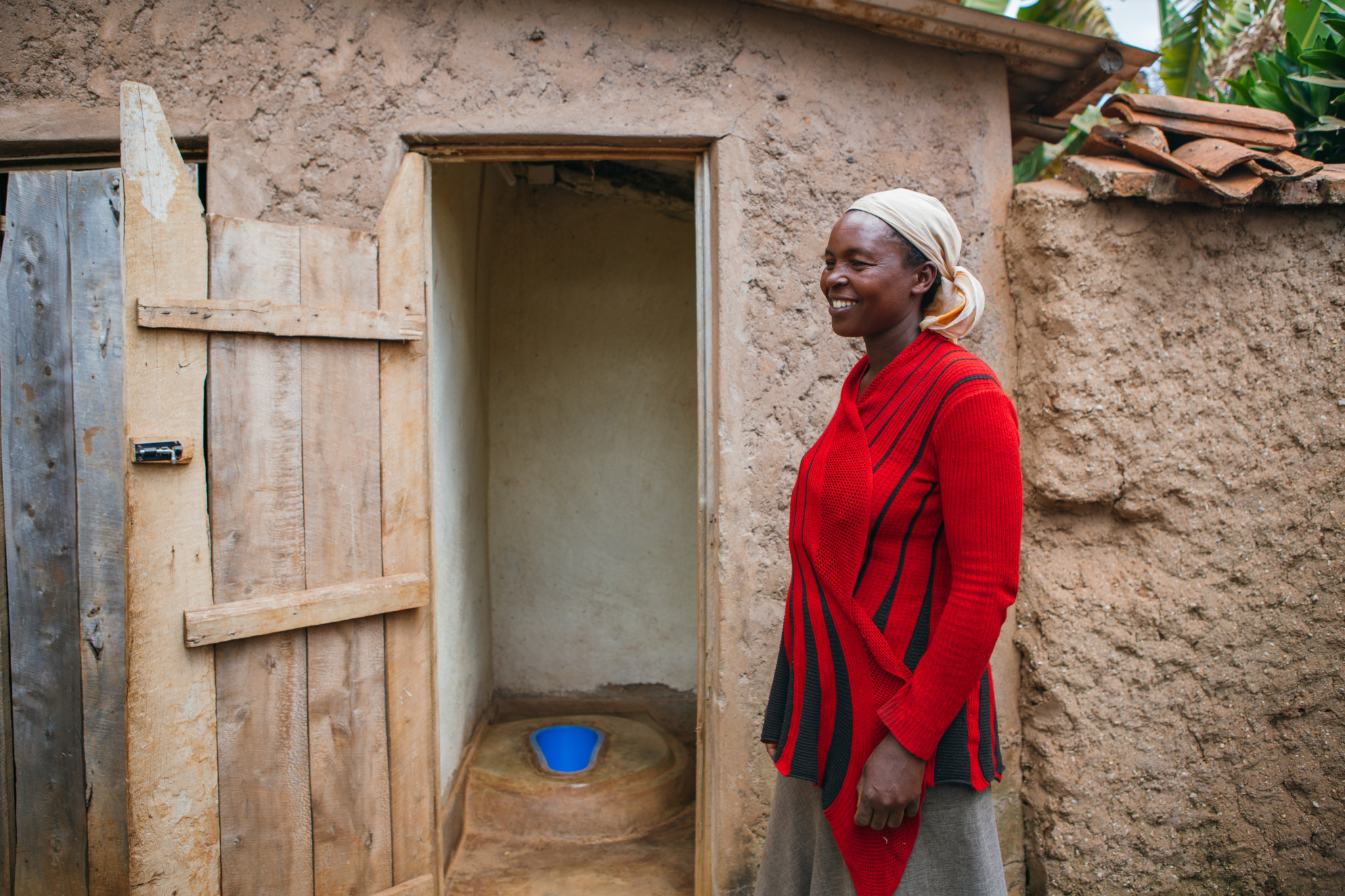 Share this post with your networks