scaling Sanitation Services within everyone forever districts and beyond
Water For People evaluates the gaps that exist in the sanitation value chain, where the market is not adequately serving a population with safe services, and identifies opportunities to develop and strengthen delivery models for products and services.
Sometimes, this means developing core services where there are none, such as facilitating the emergence and growth of pit emptying businesses to service households that have no service. As market systems develop, this more often means strengthening and improving the efficiency of core services, such as supporting an association of pit emptying businesses for the overall growth and sustainability of the services in that market.
The Path to Scaling Sanitation graphic below presents the framework that is applied to our market-based sanitation work, in addition to the water and sanitation work we implement in Everyone Forever districts.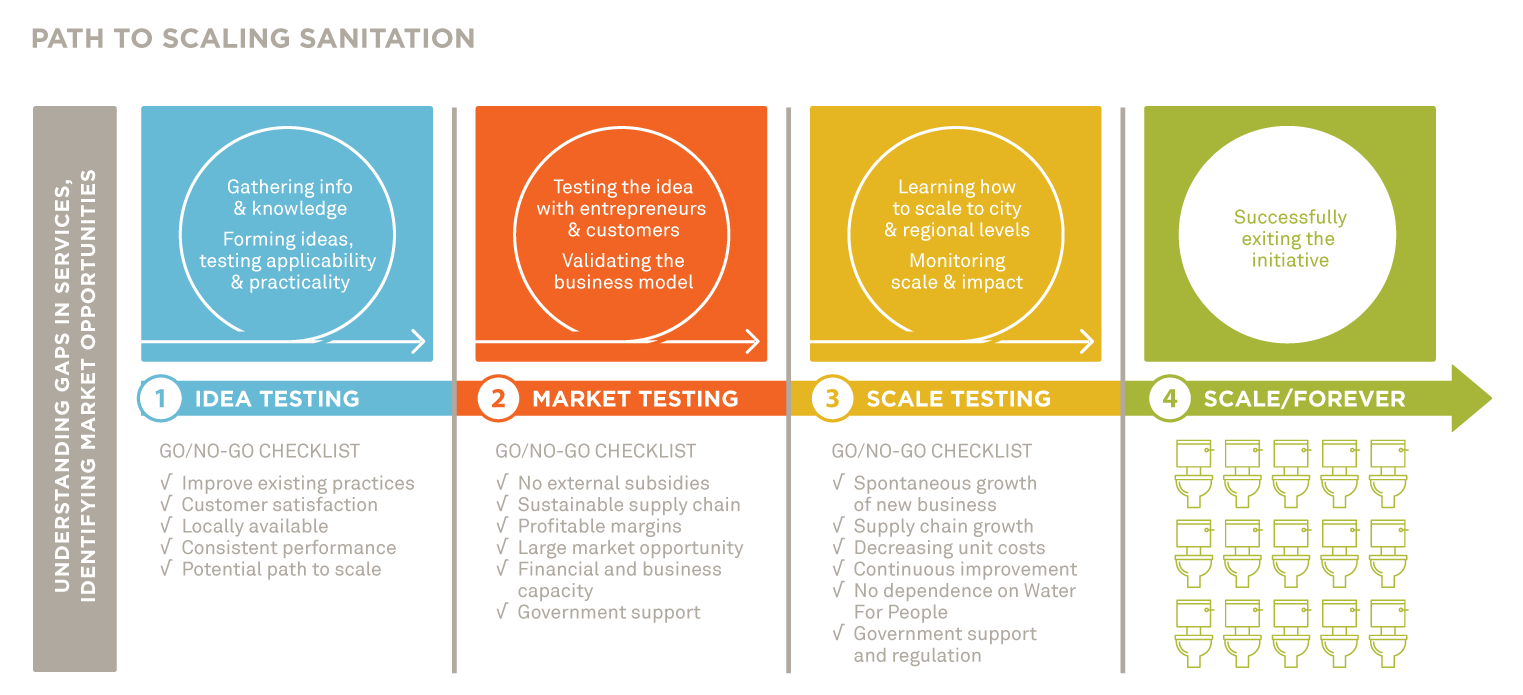 Discover more related to implementing sanitation initiatives.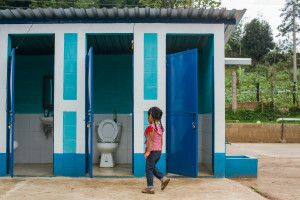 By Steven Sugden
San Bartolomé es un municipio pequeño y aislado, situado en lo profundo del departamento de Quiché, en la zona rural de Guatemala. En él se destacan algunos de los problemas reales a los que se enfrentan muchos pueblos pequeños en relación con la gestión de los servicios de agua y saneamiento en Guatemala, América Latina y otros lugares.