scaling Sanitation Services within everyone forever districts and beyond
Water For People evaluates the gaps that exist in the sanitation value chain, where the market is not adequately serving a population with safe services, and identifies opportunities to develop and strengthen delivery models for products and services.
Sometimes, this means developing core services where there are none, such as facilitating the emergence and growth of pit emptying businesses to service households that have no service. As market systems develop, this more often means strengthening and improving the efficiency of core services, such as supporting an association of pit emptying businesses for the overall growth and sustainability of the services in that market.
The Path to Scaling Sanitation graphic below presents the framework that is applied to our market-based sanitation work, in addition to the water and sanitation work we implement in Everyone Forever districts.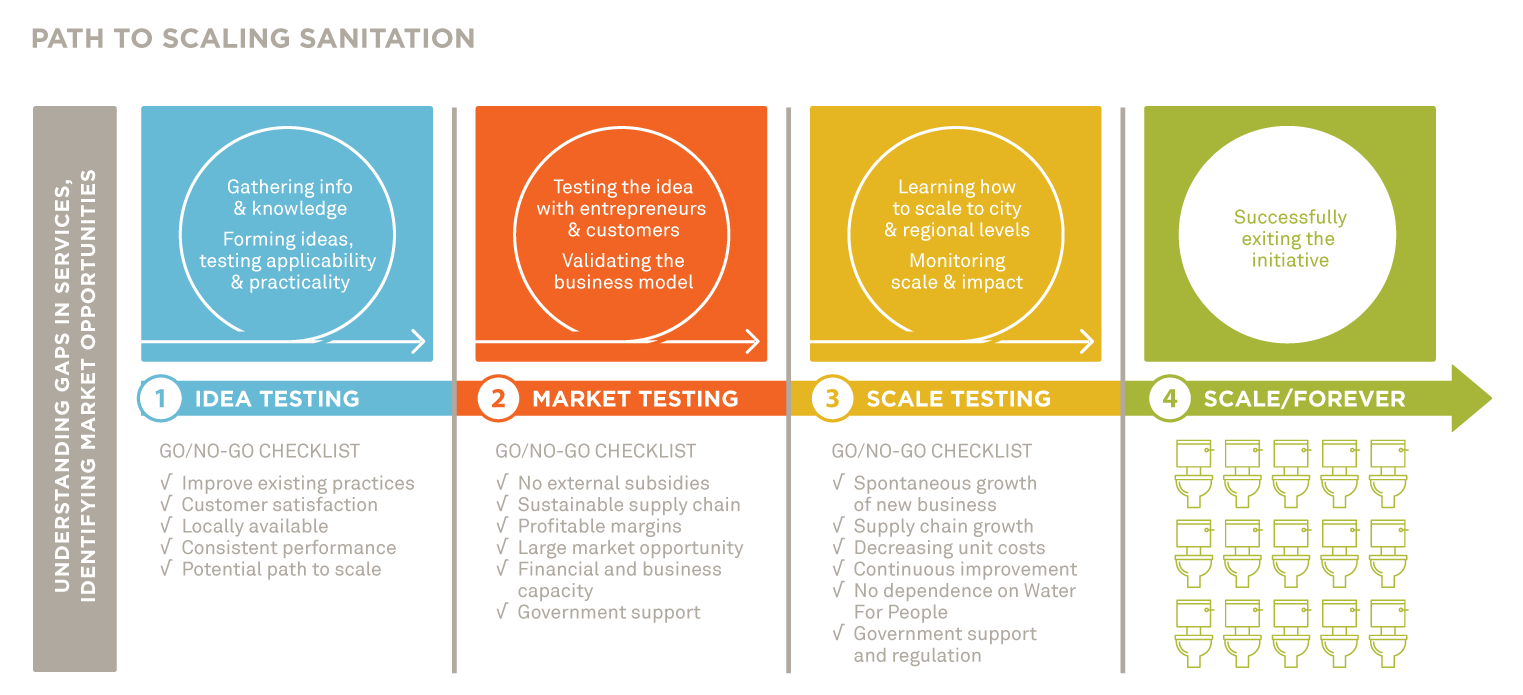 Discover more related to implementing sanitation initiatives.
By Nora Herrera
Toilets are a vital part of the learning environment in schools. Meet Julia and other students in Quiché, Guatemala, and get to know how Water For People's participation achieved a safer, more inclusive and sustainable learning experience for them.