Welcome to The WASH ROOM
The hub for everything you want and need to know about providing sustainable water, sanitation, and hygiene (WASH) services at scale. We're here to talk about Everyone Forever, systems change, sustainability, and real solutions to reaching Sustainable Development Goal 6 - water and sanitation for all.
RECENT BLOGS
Find all of our blogs in English and Español and explore the related categories to learn more about Water For People, Everyone Forever, and the extraordinary partners who support this critical work.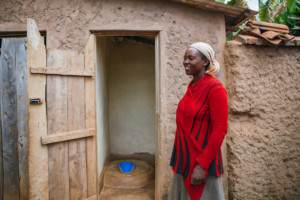 By Sam Noheli
In December 2016, Rwanda adopted a new National Sanitation Policy to ensure expanded access to safe and sustainable sanitation services through several means, including establishing District Sanitation Centers (DSCs).2 The Policy envisions each district to have at least one DSC to reach approximately 300,000 inhabitants each. DSCs have three main functions – display, selling, and training – and focus on reaching households that do not have improved sanitation. 
Read More

→
THE WASH ROOM REFLECTS our values
Our values at Water For People are based on demonstrating integrity in all we do. By sharing our resources, lessons learned, and methodologies, we aim to embody these values and support others in scaling the Everyone Forever model across the world. 
Accountability
to communities, partners, and each other
Courage
to innovate, to risk, to lead
Empowerment
of citizens, families, and local institutions
Partnership
on the ground, in the sector, and at all levels of government
Transparency
in what we do, what it costs, and what is working