District Sanitation Centers:
Changing How Communities Access Hygiene and Sanitation  Products in Rural Areas
By Sam Noheli, Sanitation Officer, Water For People Rwanda
Versión en español aquí.
---
Rwanda is a country of a thousand hills and a thousand solutions. Though the country suffered a terrible history with the Genocide against the Tutsi in 1994, it has bounced back to become a strong force in Africa. It is also known as one of the cleanest countries in Africa. The U.S. Environmental Protection Agency has classified Kigali as the cleanest city in Africa for about four years. However, not all corners of the country are bright. With combined efforts from the government and partners, including bilateral, international, and national NGOs, Rwanda is fighting to reach the Sustainable Development Goals (SDGs). Here I will focus on our efforts to reach SDG 6.2 related to sanitation and hygiene.
There is a popular saying that Water is Life, Hygiene is Health, while Sanitation is all about Dignity. Many can easily understand the importance of water to all living things, especially humanity – after all, up to 60% of the human adult body is water. Having suffered once in my own life from a waterborne disease, it is also easy for me to understand that hygiene means good health and that cleanliness is next to godliness.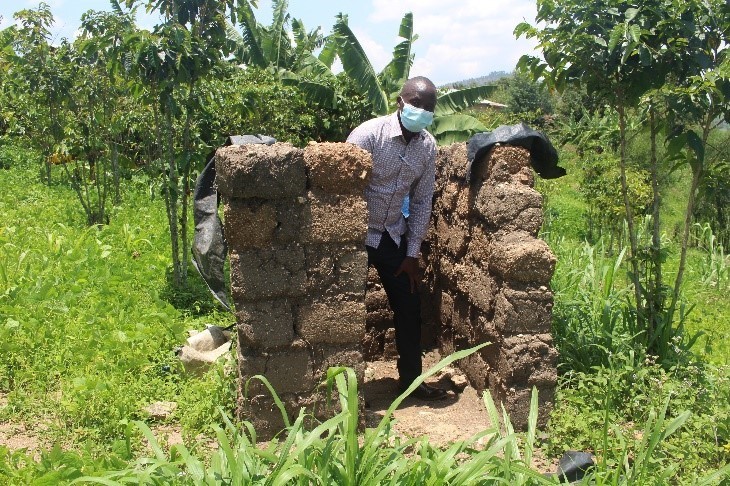 Correlating sanitation and dignity is also easy. Here I imagine how a lady feels if visited by her fiancé in her parents' house, and when he goes to relieve himself, flies, cockroaches, and maggots show up around a half-built toilet! That is one example of how sanitation matches dignity, one of the most important cultural values for Rwandans. Maybe it is the reason why we have the lowest rate of open defecation in the East African Region.1   
Although the coverage of basic latrines is quite high in Rwanda (at 83%), not all of these toilets are truly improved, and many need to be upgraded. To do this, new, affordable, and efficient WASH technologies should be available, especially in rural areas.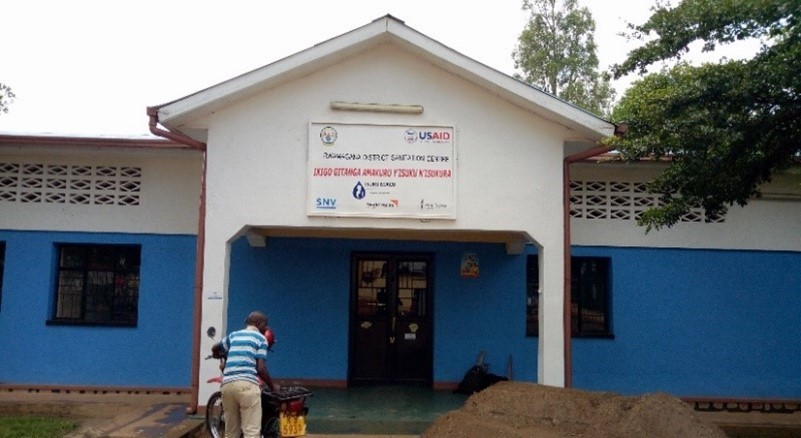 In this vein, in December 2016, Rwanda adopted a new National Sanitation Policy to ensure expanded access to safe and sustainable sanitation services through several means, including establishing District Sanitation Centers (DSCs).2 The Policy envisions each district to have at least one DSC to reach approximately 300,000 inhabitants each. DSCs have three main functions – display, selling, and training – and focus on reaching households that do not have improved sanitation.
I first heard of the DSC approach when I joined the USAID Isuku Iwacu consortium project (SNV-USA, Water For People, World Vision) as a Sanitation Officer in January 2019. It was a new idea to me, and at the time only three DSCs had been established in Rwamagana, Nyanza, and Ruhango Districts. I contributed to the establishment of five more DSCs in Nyabihu, Ngoma, Nyarugenge, Kicukiro, and Kayonza Districts over the course of the project that was completed in November 2020. I am currently supporting the establishment of DSCs in the districts where Water For People implements the Everyone Forever model in Rulindo, Gicumbi, and Karongi Districts. With Water For People's influence, we expect all 30 Districts will have DSCs by 2030.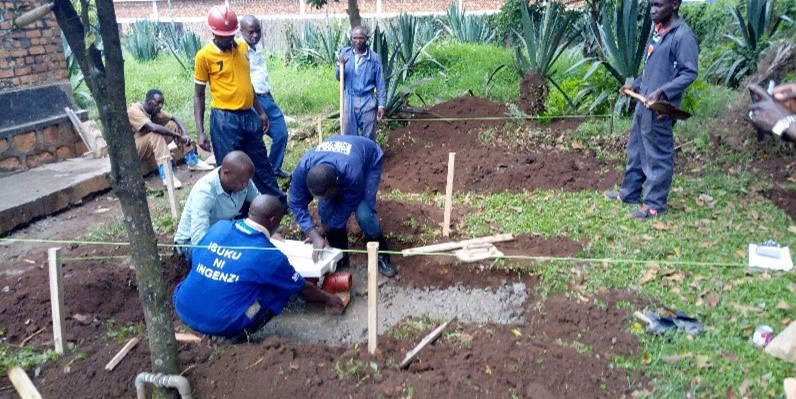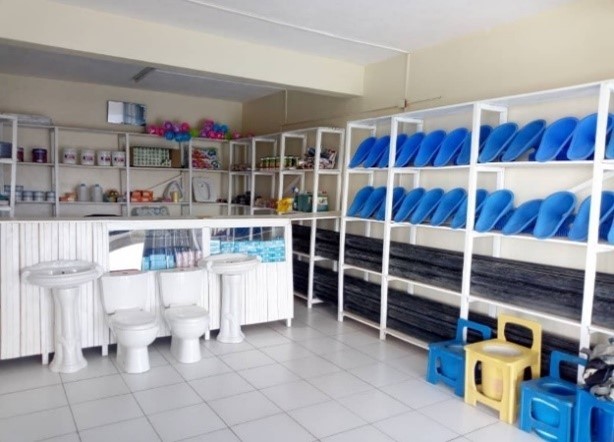 The most transformational impact we have seen from DSCs has been the dual mindset change of community members and private entrepreneurs. From discussions with communities and businesses in areas where DSCs have been established, I have learned that people are buying and using hygiene products (such as liquid soaps, toilet paper, and hand sanitizers) on a regular basis. New products like SATO Pans and water filters are now available at an affordable price. New, low-cost sanitation technologies like the twin pit latrine, Safi latrine, and EcoSan toilet are available at the DSC, and local communities can replicate these technologies at home with the support of local trained masons. 
These stories make me happy that people in areas with DSCs will not struggle to access and practice proper sanitation and hygiene, which will help them to avoid diseases and maintain their health. However, not all people are aware and willing to buy sanitation and hygiene products, and more business promotion is required. The DSCs are operated by private entrepreneurs with no subsidy from Water For People. While they continue to request external support or incentives, the fact that the private sector embraced this sanitation business gives me hope that in the coming years, more products and services will become and stay available to communities.
As people continue to access affordable and efficient hygiene and sanitation products and services, they will not have to endure the consequences of poor sanitation as I did during my childhood. It is my dream that no child will ever fall sick just because they lacked access to proper hygiene and sanitation services. 
Share this post with your networks