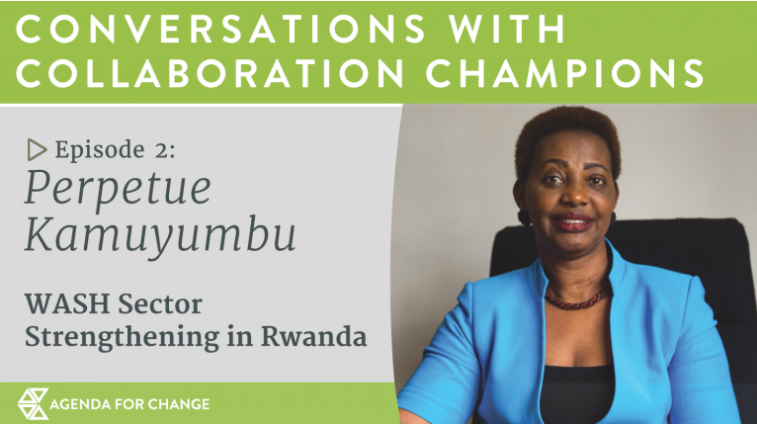 A podcast from Agenda for Change featuring Water For People Rwanda Country Director, Perpetue Kamuyumbu.
Listen to episode 2 in Conversations with Collaboration Champions today!
https://washagendaforchange.org/wp-content/uploads/2021/03/20210221-Agenda-for-Change-Perpeture-Kamuyumbu-Interview-v3.mp3 Perpetue Kamuyumbu is an experienced leader and policy and advocacy advisor who has been heavily invested in supporting local governments in the Rwandan water, sanitation, and hygiene (WASH) sector for over 20 years. Perpetue joined Water For People in November 2008 as Senior Program Manager and has been serving as Country Director since July 2010.
Share this post with your networks